Pacific Blue Cross Welcomes Nadeem Rajabali as New Senior Vice President and Chief Sales Officer
Tuesday, Aug 2, 2022
Pacific Blue Cross is excited to announce effective, August 2, 2022, Nadeem Rajabali, FSA, FCIA will join our Executive Leadership Team as Senior Vice President and Chief Sales Officer.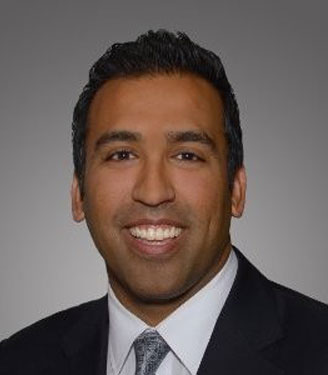 "We are pleased to welcome Nadeem to Pacific Blue Cross. As a BC resident, he brings local knowledge, a wealth of experience and a great depth of knowledge about our industry", says John Crawford, President and CEO of Pacific Blue Cross. "Nadeem will immediately bolster our team, help grow our business and deliver on our mission to improve health and wellbeing for British Columbians."
Nadeem is a seasoned Actuary with over 21 years of expertise in the Canadian group insurance industry and over a decade of senior leadership experience. In his most recent role as Regional Vice-President for Desjardins Insurance company for Western Canada, he implemented new methods and processes to increase Desjardins' visibility in the Western Canadian group insurance market. Nadeem's steadfast efforts resulted in a material increase in annual sales. Over his career he has built strong relationships with clients, advisors, and his internal stakeholders. 
"I am excited to join one of the most recognized brands in our industry. As the largest health benefits provider in the province, Pacific Blue Cross offers exceptional products and services to British Columbians, and I can't wait to get started," says Nadeem. "I look forward to working with our advisors, plans sponsors, providers, partners and members to make a difference in the health and wellbeing of British Columbians."
Reporting to the President and CEO, Nadeem will oversee Group Business, Individual Products, Marketing and Product & Innovation. He resides in North Vancouver with his wife, and he is the proud father of two young girls and an avid supporter of the Liverpool Football Club.
On behalf of the entire team at Pacific Blue Cross team, please join us in welcoming Nadeem.