CEO John Crawford "Walks the Walk"
Thursday, Mar 24, 2022
His enthusiasm for daily walking has taken him to Iceland and the Cabot Trail—without leaving BC! And it's why he's proud to support the Sun Run 10K Walk with Pacific Blue Cross.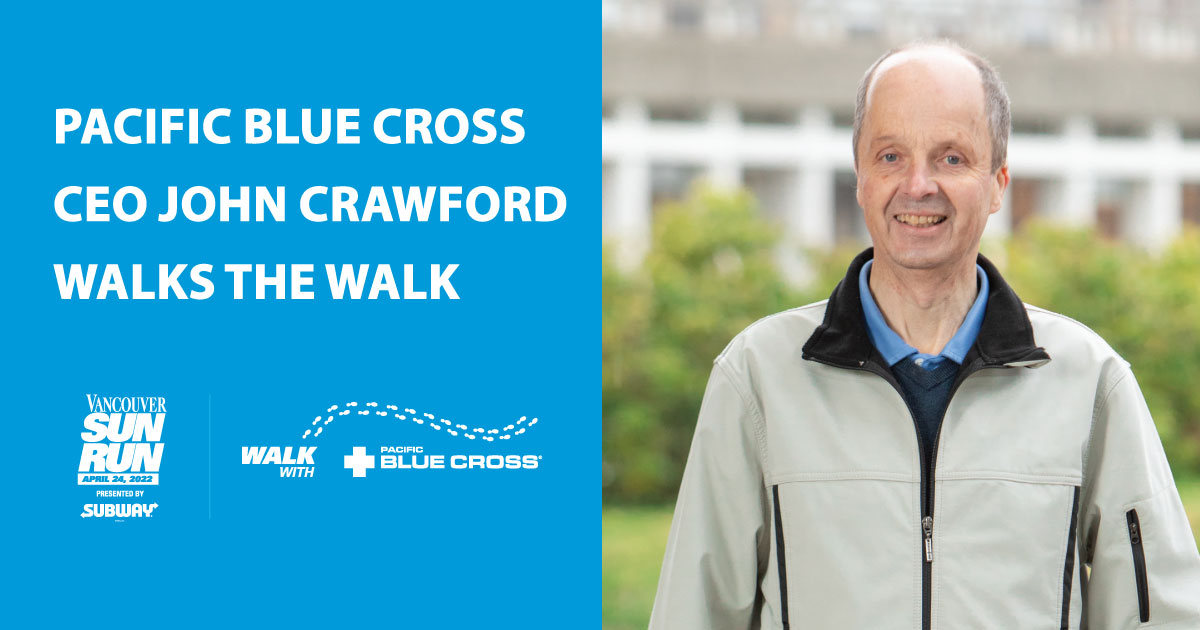 In a story just published in the Vancouver Sun, John talks about a health scare he had a few years ago that prompted a full-scale change in his exercise habits, how he uses an app to explore different parts of the world while he's walking, and how his daily walks have helped him both physically and mentally.
He says walking is "an accessible way of practicing a little self-care." And, let's face it, after two years of COVID-19, that's something many of us can benefit from.
Our sponsorship of the Vancouver Sun Run 10K Walk with Pacific Blue Cross flows from his personal experience.
And it's another way that we support our mission of helping British Columbians to improve their health and wellbeing.
You can walk in person on April 24, 2022, or do the 10K your way, wherever you are in the province, between April 15-24th. Registration closes on April 21st. Pacific Blue Cross members get 15% off. Here's how to register.