Pacific Blue Cross Health Foundation commits $150,000 to Kordyban Lodge
Wednesday, Jun 29, 2022
"This contribution will help British Columbians access life-saving cancer treatment in Prince George when they are far from their hometowns." – Andrea Seale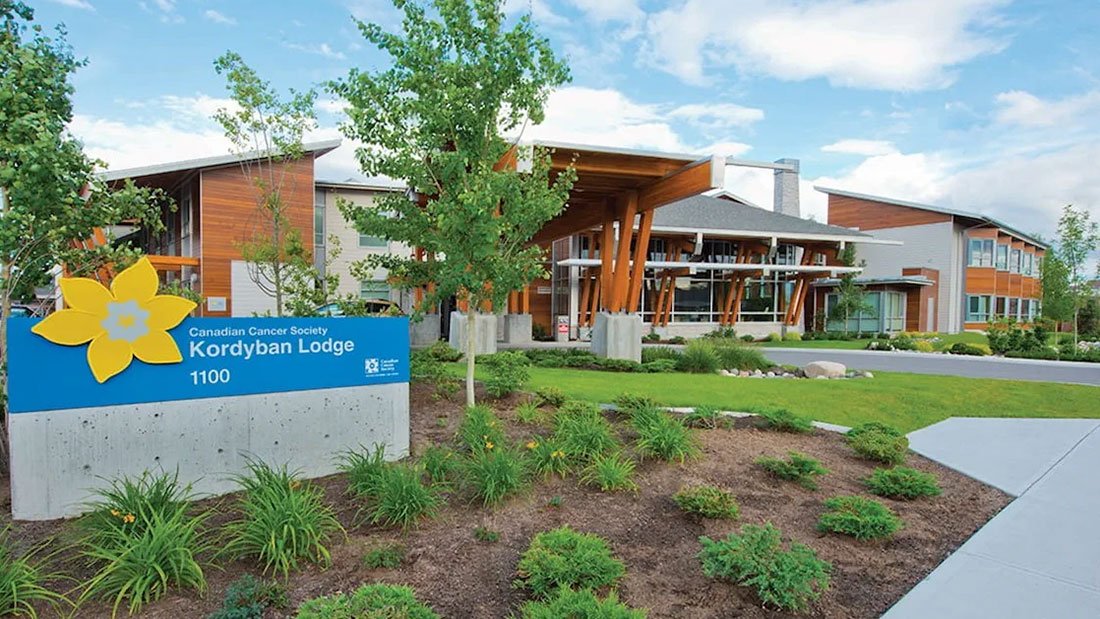 The Pacific Blue Cross Health Foundation has committed $150,000 to support Canadian Cancer Society's Kordyban Lodge.
For people living in Northern British Columbia, Kordyban Lodge is an important resource for accommodation while receiving treatment at BC Cancer's regional care centre in Prince George.
The lodge offers patients a reliable and convenient place to stay, social and emotional support through different programs and activities, prepared meals and snacks throughout the day, 24-hour staff supervision, parking, and access to community services.
Funding from the Health Foundation will help subsidize the standard nightly rate of Kordyban Lodge for years to come as part of the new Peace of Mind program. From the moment guests check in at the Lodge they are cared for, supported, and embraced on their cancer journey.
In recognition of the donation, Canadian Cancer Society CEO, Andrea Seale, thanked Pacific Blue Cross Health Foundation on Cancer Wellness Awareness Day on June 26.
The Health Foundation's contribution of $150,000 will help British Columbians access life-saving cancer treatment in Prince George when they are far from their hometowns.
-Andrea Seale, CEO, Canadian Cancer Society
Learn more about the Peace of Mind program or donate to the campaign: