Planning a trip for Spring Break? Pacific Blue Cross Travel Insurance covers kids of all families for free
Friday, Feb 25, 2022
Only Pacific Blue Cross covers kids of all families for free when you buy travel medical insurance.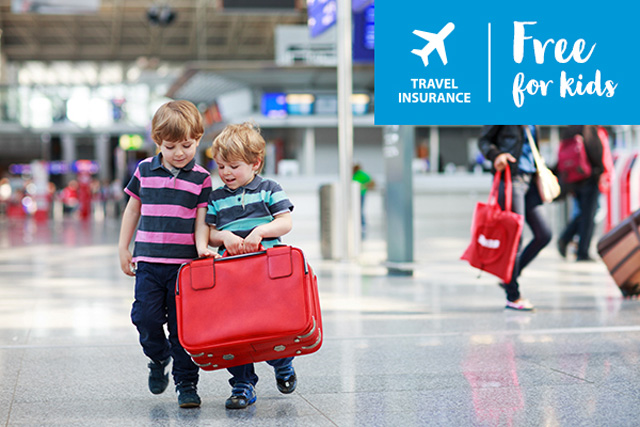 There's nothing quite like a family vacation, and for many families, Spring Break is the perfect time to plan a getaway. But once you factor in travel costs for you and your family, family trips can become expensive very quickly – and this can be especially true for the single-parent families across British Columbia.
Pacific Blue Cross wants all families to enjoy healthy travels. That's why we cover kids of all families for free when you buy Travel Medical insurance, and we really do mean all families. One parent or two, grandparents with grandkids, or even an aunt with nieces and nephews. Just buy a travel medical plan and your kids (dependents aged 21 and under) are free.
Whether you're a family of two or seven, we provide the peace of mind your family needs for your vacation.
That's important because without Travel Medical insurance, you could be left with unexpected and expensive medical bills while travelling. Travel Medical insurance can help pay for expenses associated with emergency medical costs such as medical transportation, hospital fees, and unused accommodations.
Plus, fully vaccinated travellers (and children under 12 years of age) get up to $10M in COVID-19 coverage at no additional cost regardless of whether there is a travel advisory, which includes subsistence costs for unexpected quarantine.
Additional tip: If you have a trip planned for Spring Break and can't be flexible with postponing your trip due to unforeseen circumstances, consider purchasing Trip Protection for peace of mind coverage for trip cancellation, trip interruption, airline delays, and baggage loss, damage, or delays.

Kids go free for all families
When you purchase Travel Medical insurance for one or two parents, each child 18 years of age or younger who is subsequently added to your travel policy will receive free emergency medical coverage for up to $10,000,000.
The number of children is unlimited subject to maximum insured policy limits.
Learn more about Pacific Blue Cross Travel Insurance.