Executive Team
At Pacific Blue Cross, we believe effective leadership occurs at every level of our organization. Our most senior leaders have established a solid foundation of excellence that each of us aspires to achieve.
Sarah

Hoffman




President & Chief Executive Officer
Sarah Hoffman is an award-winning strategic leader, whose success is built on a rare combination of significant health, financial and business acumen. She brings an empathetic and communicative approach with a proven track record for building an engaged, equitable, diverse and inclusive workplace. Sarah is the sixth President and Chief Executive Officer of Pacific Blue Cross.
Born and raised in Queensland, Sarah holds a designation from the Institute of Chartered Accountants in Australia. She is a dual Canadian and Australian citizen, who relocated to Vancouver in 2002 to follow her career ambition. Prior to joining Pacific Blue Cross, Sarah served as an executive for over a decade at Healthcare Benefit Trust as Chief Financial Officer progressing to Chief Executive Officer. She is a vibrant team leader, with broad-based expertise in group health benefits, insurance, finance and operations with a proven track-record for growing revenue, creating financial sustainability and improving customer service.
Recognized as CFO of the year by Business in Vancouver, Sarah is a dynamic innovator, passionate about finding opportunities for business transformation. She is committed to and passionate about the delivery of cost-effective, efficient, and tailored solutions that are accessible and meaningful to all stakeholders.
Away from work, Sarah enjoys time with her two young boys and is involved in many aspects of their lives and school community, including volunteering with the Parent Advisory Committee. She was also honoured to sit on the board of the Positive Women's Network in Vancouver. Sarah loves to explore the world and is passionate about improving health and wellbeing.
Last updated Jan 3, 2023
Rob Chiarello
Sr. Vice President, People & Culture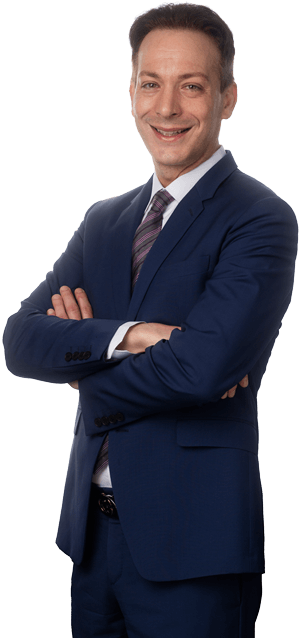 Rob brings more than 20 years of experience to his role in providing strategy innovation and direction as Sr. Vice President, People & Culture. With extensive knowledge of private and public health care in Canada, Rob leads the organization in best practices for team management, recruitment and labour relations.
Through progressively more senior roles at Pacific Blue Cross, Rob has developed a deep understanding of organizational culture and leading workforces through transformational change. As Director of Claims Services, he led the organization's largest department through the modernization of claims technology. Using Lean Methodology, as Director of Group Services Transformation he inspired group services employees to design efficiencies that reduced plan onboarding time by 50%.
Rob is an active member of the Canadian Life and Health Insurance Association (CLHIA), a Director of Burnaby Family Life, and a Vice-Chair of the Executive Committee for the Greater Vancouver Board of Trade's Advisory Committee of the Diversity and Inclusion Leadership Council.
Last Updated January 19, 2021
Wyman Chin
Sr. Vice President and Chief Information Officer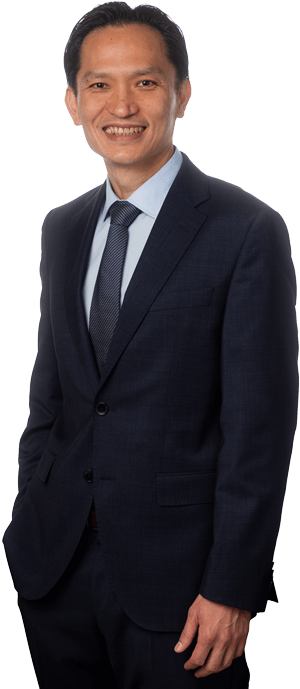 Wyman Chin brings over 20 years of experience to his role as leader of the enterprise information systems and infrastructure services teams for Pacific Blue Cross. In a consultative role, he will also advise PBC Solutions.
Wyman has exceptional depth of knowledge in health insurance IT systems and has been transforming services across various teams at Pacific Blue Cross for 17 years. He is an expert in information technology and project management and has implemented global enterprise systems spanning multiple countries, developed internal systems and processes, and conducted analysis to align current systems with strategic goals. He was promoted to his current role in August 2022.
Wyman holds a BSc in Microbiology from the University of British Columbia, a BSc in Chemical Engineering from the University of Toronto, and an MBA, Management of Technology from Simon Fraser University. Wyman became a certified Project Management Professional in 2005, a Certified Fraud Examiner in 2011, and a SAFe 4 Practitioner in 2018.
Outside of work, Wyman enjoys spending time with family, travelling, and running.
Last updated August 16, 2022
Glen Copping
P.Eng, CPA
Sr. Vice President and Chief Financial & Investment Officer

Glen joined Pacific Blue Cross in March, 2019, as Senior Vice President and Chief Financial & Investment Officer, the next step in a career that includes Senior Leadership roles in Fortune 500 companies across the U.S., Canada and Europe.
After operating in various financial roles, Glen joined Microsoft in 2002 and held a number of positions including Senior Director of Finance, Manufacturing Supply Chain and Information Services, where he was responsible for transforming legacy processes to the best-in-class manufacturing and distribution information systems to support expanding plants, logistics and distribution worldwide. In 2013, Glen joined Vancouver Coastal Health as Chief Financial Officer and Vice President Systems Development and Performance, providing financial and strategic leadership and governance.
Glen's background in finance and strategic leadership, combined with his experience with Vancouver Coastal Health provides a unique skill set to serve Pacific Blue Cross, our Employees and our Members.
Glen holds a BASc in Mechanical Engineering from The University of British Columbia, an MBA from Simon Fraser University, as well as the following professional designations: Professional Engineer (BC) and CPA (USA). Outside of work, Glen enjoys the outdoors, including skiing in the back country, mountain biking and water sports.
Last updated March 29, 2019
Allison MacLean
Sr. Vice President, General Counsel & Corporate Secretary

Allison joined Pacific Blue Cross in April, 2019, as Senior Vice President, General Counsel and Corporate Secretary. Originally from the East Coast, Allison brings close to 20 years of experience in the insurance industry.
Allison began her career at the Atlantic Canadian law firm Stewart McKelvey as a lawyer in the Litigation Group, with a particular focus on insurance litigation. In 2011, Allison first joined the Blue Cross organization when she became the Director of Legal Services, Chief Compliance Officer, and Corporate Secretary at Blue Cross Life. In this role, she was responsible for providing legal support and guidance on corporate commercial, governance and regulatory law issues to the company, as well as delivering legal services to the company's largest distributor, Medavie Blue Cross.
Since having relocated to British Columbia and prior to joining Pacific Blue Cross, Allison also gained some valuable experience in the financial services sector while working for the federal credit union, Coast Capital Savings.
Allison holds a BA, Honours, from Mount Allison University and a LLB from Université de Moncton. She is a member of the BC Law Society, the NB Law Society, and the Canadian Bar Association.
Allison has served as a board director for the Make-A-Wish Atlantic Provinces Canada and the Capitol Theatre Foundation.
Last updated October 30, 2019
Leza Muir
Sr. Vice President, Chief Operating Officer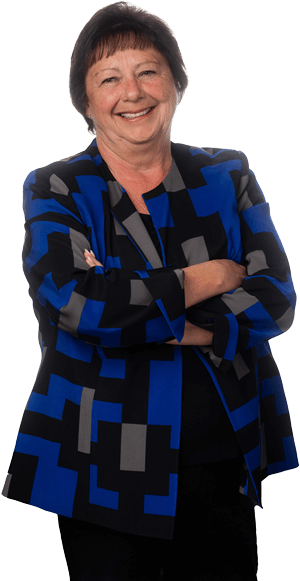 With over 40 years in the industry, Leza Muir has become a knowledgeable resource on private and public health care in Canada. Leza is committed to exploring better ways to serve the health needs of Canadians through cost-effective health care management. This includes researching and implementing various business and technological strategies that complement and enhance the delivery of health care solutions from the private payer perspective.
Leza's wealth of knowledge comes from devoting her entire career to health care. Starting from within the ranks of the Medical Services Association, Leza has provided strategic innovation and direction in several positions, continually improving the patient experience throughout her rise to lead Pacific Blue Cross' Health and Dental Claims division.
Leza holds positions on various national and provincial committees, including the Canadian Blue Cross National Benefits and Management Claims Committee, Leza's community work includes her position as a director and Chair of Board of Governors of the Burnaby Board of Trade, a director and Vice Chair for Sharing our Future Foundation, a public representative on the College of Optometrists Quality Assurance Committee and also chairs the Governance and Nominations Committee, and is a public representative on the College of Pharmacists Discipline Committee.
Last updated October 5, 2020
Nadeem Rajabali
Sr. Vice President and Chief Sales Officer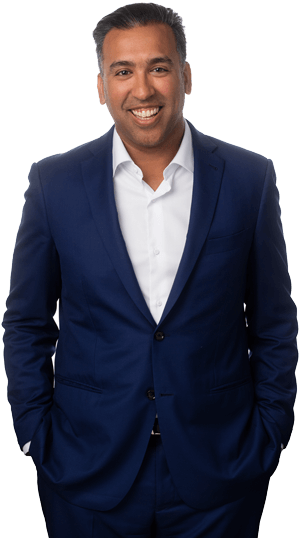 Nadeem Rajabali joined Pacific Blue Cross in August 2022 as Senior Vice President and Chief Sales Officer. Reporting to the President and CEO, he oversees Group Business, Individual Products, Marketing, and Product & Innovation.
Nadeem is a seasoned actuary with more than 21 years of experience in the Canadian group insurance industry and a decade of senior leadership experience in Western Canada. Throughout his career, he has built strong relationships with internal stakeholders, clients, advisors, and members. He has a reputation as a leader that improves client satisfaction and a proven record for increasing brand visibility and product relevance while surpassing sales targets and profitability.
Nadeem holds a degree from Simon Fraser University with a focus on statistics and economics and is a Fellow of the Society of Actuaries and Canadian Institute of Actuaries.
Nadeem resides in North Vancouver with his wife, is the proud father of two young girls, and is an avid supporter of Liverpool Football Club.
Last updated August 16, 2022
Barry M. Rivelis
President, PBC Solutions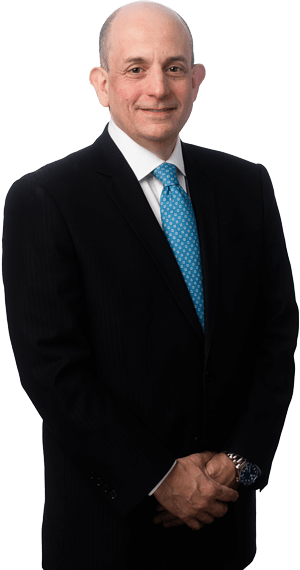 Barry Rivelis is President of PBC Solutions, a wholly-owned subsidiary of Pacific Blue Cross (PBC) that was created in 2022. PBC Solutions delivers health benefits services to governments and other large payer organizations, and will onboard is first customer in the spring of 2023.
Barry has extensive experience in health, insurance, government, and telecommunications and held executive roles ranging from strategy to operations. Most recently, he was Sr. Vice President and Chief Strategy and Information Officer at PBC, where he led the transformation of its enterprise-wide technology environment and new corporate strategy. Barry also led the effort to secure the business and the subsequent creation of PBC Solutions going back to August 2020.
Before joining PBC, Mr. Rivelis was the Chief Information Officer of the Provincial Health Services Authority, Vancouver Coastal Health and Providence Health Care, and before that, Vice President, Health Care at TELUS Corporation, where he was instrumental in the creation of TELUS Health. Prior to joining TELUS, Mr. Rivelis was a Vice President of Cap Gemini in Vancouver and a partner with Ernst & Young in Toronto – one of the youngest consulting partners in the Canadian firm's history.
Barry is a Board Director of the Royal Canadian Mint, Member of the Information Technology Advisory Council of the University of British Columbia, and a Member of the Honorary Governor's Council of the Vancouver Foundation. He is a past member of the Boards of the Vancouver Foundation and the Canadian Chamber of Commerce. In 2021, Barry was named as one of Business in Vancouver's (BIV) 500 most influential business leaders in British Columbia in its inaugural BC 500 list, and chosen as BIV's Chief Information Officer of the Year in 2019.
Barry holds a Bachelor of Arts in Economics from York University and a MBA from the Schulich School of Business.  He also hold the ICD.D designation from the Institute of Corporate Directors.
Last Updated September 27, 2022
Jason Welch
Senior Vice President, D.A. Townley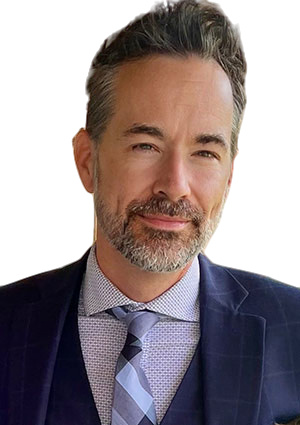 Jason Welch is a seasoned and versatile executive with over 15 years of experience in leadership roles across diverse disciplines, including Operations, Finance, Underwriting and Sales. He is widely recognized for his collaborative leadership style, innovative problem-solving approach and strategic thinking guided by data insights.
A champion of people and performance, Jason's philosophy and approach to business is centered around delivering results while prioritizing the wellbeing of employees. His cross-functional expertise and dedication to fostering exceptional teams make him an invaluable asset in today's dynamic business landscape.
Jason holds a Bachelor of Business Administration from the University of New Brunswick and is a Chartered Professional Accountant (CPA/CMA). Outside of work Jason loves spending time with his wife and two boys, skiing, golfing, boating and travelling. In addition to Board volunteering, Jason is also a mentor for UBC's Sauder School of Business MBA Program.
Last Updated August 14, 2023