Dental Providers | Word of Mouth Newsletter Sep 2021
Thursday, Sep 9, 2021
We hope you enjoy our revamped Word of Mouth newsletter. We'll be sharing the latest news from Pacific Blue Cross as well as tips and tricks for a seamless claims experience with us.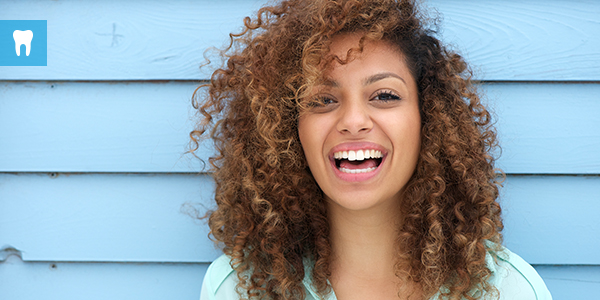 Enabling payments to multiple bank accounts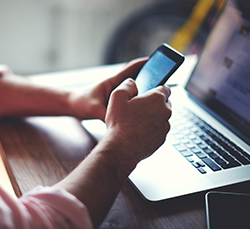 If you operate out of more than one clinic, you can now set up and receive Electronic Funds Transfer (EFT) payments to multiple bank accounts—eliminating the need to wait for payments in the mail.
If you have already signed up for PROVIDERnet but haven't enabled direct deposit, simply reset your password and attach your direct deposit banking information.
If you haven't signed up for PROVIDERnet, we encourage you to do so. In addition to direct deposit, you'll have the ability to check member coverage online, get news on claiming requirements and organizational updates that affect you, and more.
To register, complete the PROVIDERnet application on our website and one of our Provider Relations representatives will be happy to help you complete the registration process.
---

Pay Provider Authorization form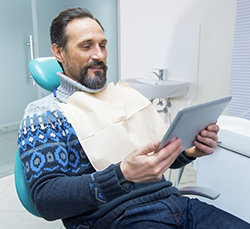 Every patient needs to sign the Pay Provider Authorization form before you request a direct payment from us for one of our plan members. You must keep the form on file for a minimum of three years from the last date of claim submission on the patient's behalf.
---

Step-by-step guide to submitting an Emergency Claim for MSDPR clients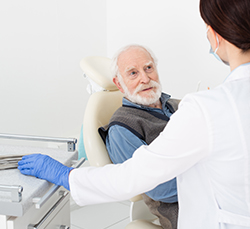 There are a few different steps you'll need to take when submitting an Emergency Claim for an MSDPR client, including first submitting a claim through CDAnet®/DACnet™.
---

Pre-determination requirements for dentistry offices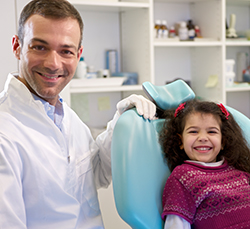 All required supporting documentation must be included with the initial submission to ensure there are no adjudication delays.
To confirm a member's eligibility and coverage amount, we recommend that your office submit a pre-determination before proceeding with treatment.
If the course of treatment changes after the services are pre-determined, submit a revised treatment plan for approval. Please note claim paid amounts may differ from the pre-determination based on actual fees and lab amounts submitted.
Claims for services submitted without a pre-determination may be subject to review and require additional supporting documentation. Services and procedures that were pre-determined must be completed and considered successful before submitting a claim for payment.
Supporting Documentation
Some eligible services under standard Pacific Blue Cross dental plans must meet criteria listed in the Dental Fee Schedule—and require supporting materials—for coverage to be confirmed. Please ensure that all required supporting documentation is submitted for our review on the initial submission, otherwise we may have to reject the submission for additional materials. Please note that all documentation needs to be sent together even if some portions have been sent before.
We ask that you carefully review the fee schedule to know when multiple items should be submitted for review. For example, to review onlays we need three sets of materials: a radiograph, a clinical description, and either a photo or a study model.
Radiographs submitted with a pre-determination must be clear, original, diagnostic quality radiographs. Panoramic radiographs or copies of radiographs are not acceptable. Pacific Blue Cross returns only original radiographs, study models, and clinical photos (that are printed on photo quality paper).
Do not submit duplicate pre-determinations once you have received approval. Pre-determinations are valid for one year under our standard dental plans. Refer to your pre-authorization remittance statement for details.
---

Coordination of Benefits claims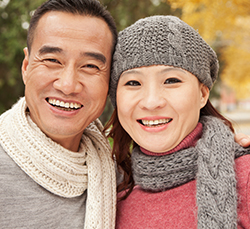 Save time and mailing expenses by sending your Coordination of Benefits (COB) claims electronically to Pacific Blue Cross.
It's important to ensure that all required information is submitted on the initial submission. When steps or necessary information is not included, we may not be able to validate and approve coverage for single or dual coverage with Pacific Blue Cross.
Here are some examples of common situations when missing information could cause delays with processing:
When a patient has COB and they are the cardholder (dependent 00) for both plans, we need to know their employment status with both coverages to determine which plan is primary as well as the employment status of the cardholder (full-time, part-time or retiree).
Pacific Blue Cross bases COB rules on the Canadian Life and Health Insurance Association guidelines. As such, if a person is a member (cardholder) of two plans, priority goes to:
The plan where the member is an active full-time employee
The plan where the member is an active part-time employee
The plan where the member is a retiree
To prevent a delay in assessment, provide any pertinent information that will assist us in determining the order of payment. For paper submissions, you must include proof of payment (copy of the Explanation of Benefits) when another carrier is involved, which assists with the processing of a claim when deductibles or limitations are reached under the primary plan. If the primary plan is no longer in effect, please provide the termination date.
For electronic submissions, ensure that the COB 07 transaction is enabled in your practice management software or call your vendor to have them configure the COB 07 transaction for you.
Scenario
Primary Coverage
Secondary Coverage
Description
1
PBC
None
Submit claim to PBC

If there is dual coverage with PBC, claim will be processed internally

2
PBC, National PBC Plan
PBC
3
PBC, National PBC Plan
Nationl PBC Plan
Submit to Primary Coverage;

If EOB response includes final adjudication, send embedded EOB response to secondary
If EOB response does NOT include final adjudication, send paper EOB to secondary coverage

4
PBC, National PBC Plan
Other Carrier
5
Other Carrier
PBC, National PBC Plan
Additional Notes
If the electronic EOB response includes payment adjudication responses, send to secondary coverage electronically;
If the electronic EOB response does not include payment adjudication responses, send to secondary coverage by paper;
---

Overpayment and adjustments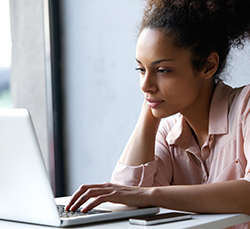 From time to time, an overpayment may result from claim adjustment requests from your office or a case where Pacific Blue Cross has identified a claim that needs to be adjusted.
In the event of an overpayment, we will adjust the balance owing on a future statement. Please note that our system cannot accept your dental office's cheque to refund Pacific Blue Cross for an overpayment or adjustment while ongoing claims are being processed for your dental office.
Please continue to notify us of adjustments by mail, on a paper claim or on a copy of your statement. You can also request an adjustment by calling 604 419-2000 or 1 877 PAC-BLUE. Once the error is adjusted, the correction will show on your next dental statement.
In situations when an overpayment does not get recovered from your next dental payment, we will invoice the dental office. In this case, you can send Pacific Blue Cross a personal cheque or return our computer-generated cheque.
---

Supporting our members affected by wildfires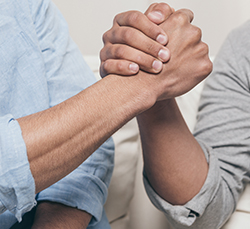 We stand with the people of British Columbian affected by the spread of wildfires. Learn more about how we're supporting our members affected by the wildfires, including lost dental supplies and interrupted dental services.
---

News Bites
You can apply for an administrator account using your clinic email if you want everyone to have access to managing all the dentists.
Always include your office CDAnet location ID number on all paper claims forms to ensure we process statements and payments to your correct location.